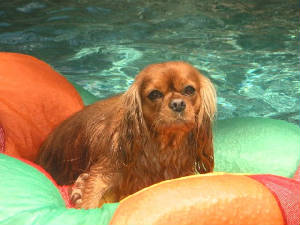 Phoebe
I was swimming in a friend's pool when Phoebe decided to join me. She did enjoy floating around!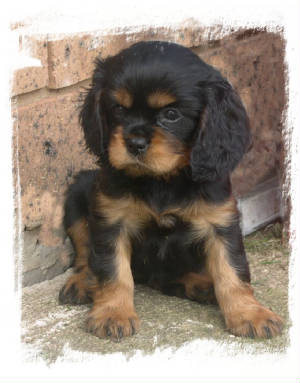 Lacey at 6 weeks old
Tally and Jack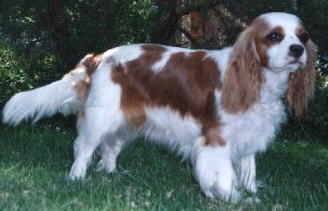 Gretel in her younger days
Cavaliers and children can be great friends but it is very important to teach kids how to be gentle with the dog and never leave young children unsupervised with any dog. My young grandson loves visiting the dogs and often cuddles up with them.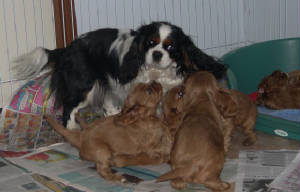 Tally and friends!
From the time Tally was allowed in to visit Ingrid's pups she adored them! She bathed and watched over them and as they grew bigger she loved to play. This photo captures them in full flight 'attacking' her! She was having a wonderful time!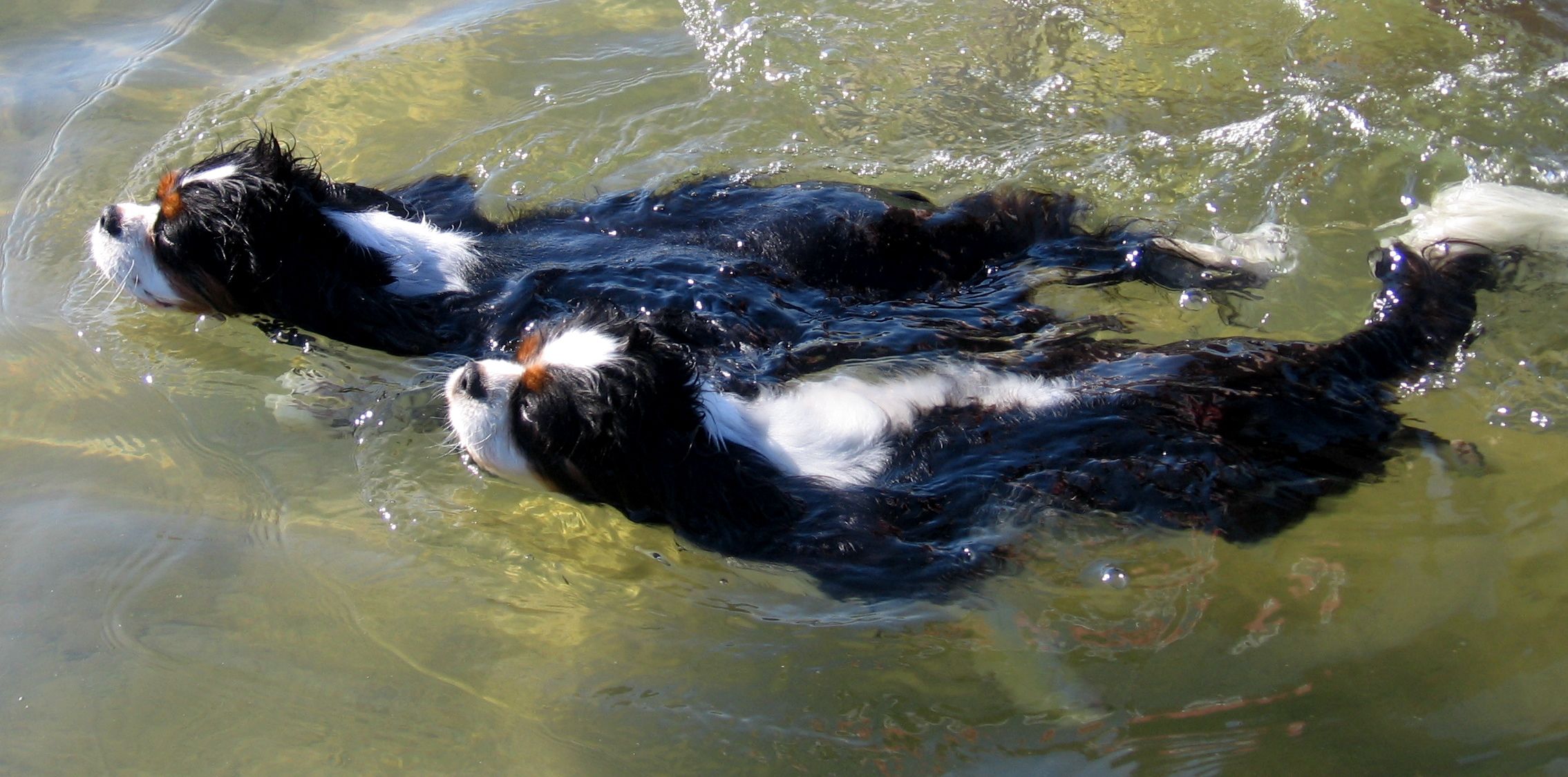 Tally and Portia enjoying a swim